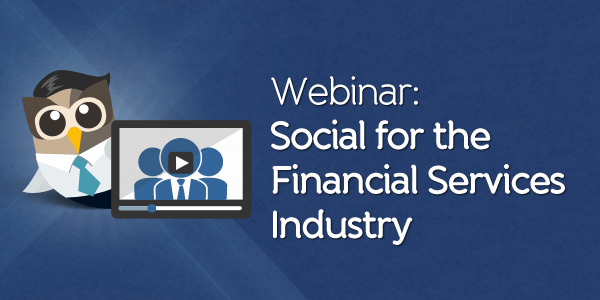 On January 9th, 11AM (PST) HootSuite Enterprise is pleased to host an interview with Jason Maynard, Senior Technology Analyst with Wells-Fargo, discussing the emerging use of Social Media in the financial field. 

Social media has changed the face of modern business. Its rapid growth has challenged industry sectors to adapt their business strategies to suit the accessible, laissez-faire style of communication and knowledge-sharing expected of social presence.

Jason Maynard of Wells Fargo
The finance industry is a great example of a traditional business that has been challenged to integrate social in a way that is simultaneously forward-thinking and true to its medium. The freshness of social in the modern market is both an opportunity and a detriment: there is no formula for success. New sectors that experiment with social media does so with little hard data or history. Social pioneers within each industry must ask and assess:
How will we establish the role of social in this industry?
What kind of data is meaningful with regard to building an effective social strategy?
What kinds of tools and networks will be most effective for our goals?
How can our data be best leveraged and integrated to maximize social ROI?
Join Jason Maynard, Senior Technology Analyst with Wells-Fargo, for an interview with our Enterprise team that explores the emerging role of social media in the finance industry. Drawing on his experience with the convergence of Internet practices and industry application, Jason and HootSuite will discuss how social will change the finance industry's approach to business and marketing.
This Enterprise webinar will take place on January 9th, 2013, at 11AM PST.