Tag Archives: Mark Zuckerberg
30
Jan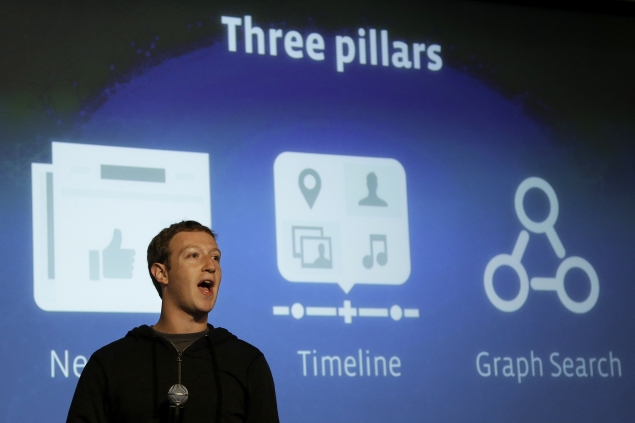 On January 15, Facebook CEO Mark Zuckerberg unveiled a new search feature called Graph Search which is the third feature along with the already established Timeline and Newsfeed. You can post content, pictures, updates on the Timeline while the Newsfeed is how the content gets distributed.
Do you want to receive personalized search results on Facebook? The Graph Search does  just this. It leverages the connections between your friends and they brands they like. For example this enables you to search based on shared social connections for the best results on where to shop, where to stay for your next holiday, where to find a realtor, the best place to find sushi, the list goes on. Facebook has opened a new world of social media discovery by spreading the value of check-ins, shares, likes, followers and photos with Graph Search.
Zuckerberg said that "every piece of content has its own audience."
The difference between search engines like Google, Yahoo and Bing and Graph Search on Facebook is that each search is personalized and unique to each user based on their social connections. This means it is harder to test the effectiveness of Graph Search VS Search Engine Optimization (SEO) on Google as it has many working components that make it more of a challenge that requires specific tools and tactics.
Graph Search is starting to roll out in beta. What this mean is it will require the adoption of Facebook users behaviors on Facebook which will take time. The brands that are ahead of the puck and take advantage of the new search on Facebook will gain a competitive advantage against those who have not. The same thing happened when Facebook Pages and Google Search when they were first introduced to the market.
Like SO! What? SOcial on Facebook or follow us on Twitter
Tags: Facebook, Google+, Graph Search, Graph Search Algorithm, LinkedIn, Mark Zuckerberg, New Feature, SEO (Search Engine Optimization), Social Media, Social Networking, Social Search Facebook, Technology News, Yelp
14
Jan
The simple five-part formula the upstart Facebook CEO used to change the world—and how any business leader can apply it to his or her own company.
Facebook changed the way hundreds of millions communicate, engage, and consume information and products—and CEO Mark Zuckerberg is behind it all. Think Like Zuck answers the questions everyone is asking: What did Mark Zuckerberg do right?
The book explores the critical elements that drive the success of Facebook and social media businesses, such as having passion to change the world, clear vision and higher purpose to execute, extraordinary team-building skills, and a flexible business strategy.
Via thinklikezuck.com
Tags: Book, Business Leader, Business Secrets, Business Strategy, Ekaterina Walter, Facebook, Facebook CEO, Mark Zuckerberg, REBLOG, Social Media